Pop up: ArtHaus @ CODE SALON
ArtHaus Gallery+Consulting and CODE Salon have cause to celebrate. This 5-year Partnership
Anniversary, ArtHaus @ CODE Salon, features CODE favorites - Painters Gioi Tran and Carolyn Meyer. This Two-Person Show marks the 10th installment of ArtHaus POPS UP @ CODE Salon, and is a tribute to "collaboration", and how we collectively curate this extraordinary space.
Gallerist Annette Schutz recalls how we all met. "James and I had the pleasure of meeting Cheryl Snodgrass and Louise Frost during an Opening Reception at ArtHaus. What drew us all together, besides instant chemistry, was discovering all the similarities our businesses share in common.
Both ArtHaus and CODE Salon strive to create beauty in the lives of our clients. And, how much we appreciate our clients bestowing their trust in our guidance and expertise is never taken for granted. We all continue to touch their lives in a way that transforms how they feel about themselves and their environment."
James Bacchi and Annette Schutz opened ArtHaus in San Francisco's historic Nob Hill in 1996.
Nine years later, the gallery relocated to SOMA where it has become one of San Francisco's
foremost contemporary fine art galleries.
At 228 Townsend Street, just blocks away from CODE Salon, Bacchi and Schutz emphasize an
intimate presentation of contemporary works, diverse in subject matter, media and style, by
noteworthy New York and Bay Area artists. Their passion for the work they represent and the
outstanding art consulting services they provide for their following of collectors, curators,
corporate art advisors, architectural interior designers, and visual merchandisers have earned
ArtHaus three nominations and awards for BEST ART GALLERY – BAY AREA "A" LIST. In 2016, Culture Trip named ArtHaus one of the TEN BEST GALLERIES in San Francisco.
In early 2017, Supervisor Jane Kim nominated ArtHaus for San Francisco Legacy Business status. Later in the year, The San Francisco Small Business Commission unanimously voted ArtHaus Gallery as the most recent addition to the city's Legacy Business Registry. "The Legacy Business Registry honors those businesses of 20 plus years that have contributed to the unique fabric, culture, and vitality of San Francisco," said Office of Small Business Director, Regina Dick-Endrizzi.
"More importantly, it recognizes the hard work of those entrepreneurs who took a chance to
start, stay and grow a business in San Francisco."
Much like ArtHaus, CODE Salon is a testimony to partnership and collaborations.
ArtHaus @ CODE Salon
Now on Exhibit
Paintings by
GIOI TRAN and CAROLYN MEYER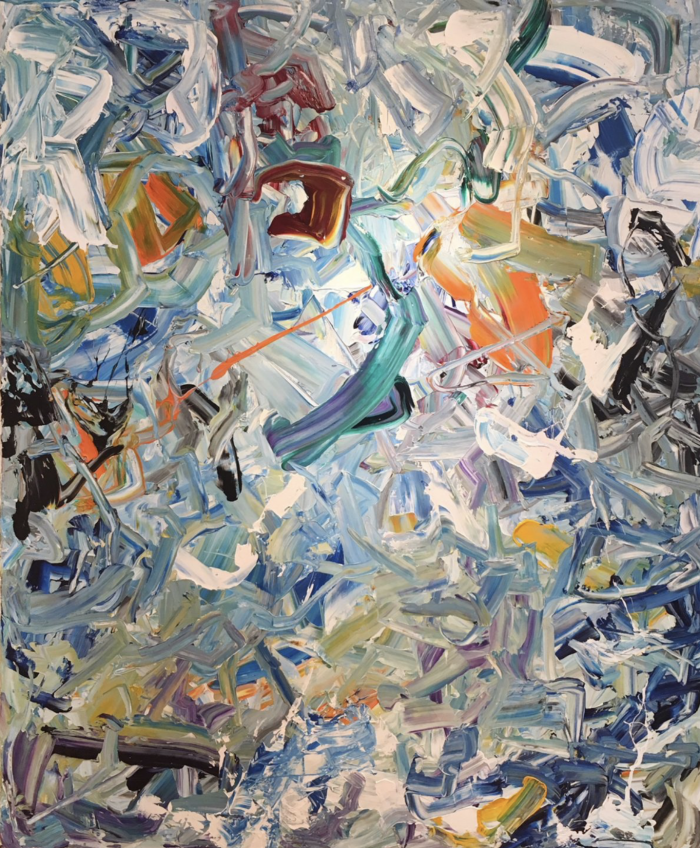 As a consummate artist, San Francisco painter Gioi Tran expresses himself in varied creative
idioms. His Reflective and Woven Series of paintings are studies of color and intensive
technique. These perceptions of nature, seen as layers of light and shadow, range from lyrical
translations to linear weaves of paint reminiscent of fabrics and tapestries. Tran's most recent
works focus on scale and gesture. Here, the artist incorporates a bolder palate and a heavier
application of paint. There is far more freestyle movement throughout these expressions.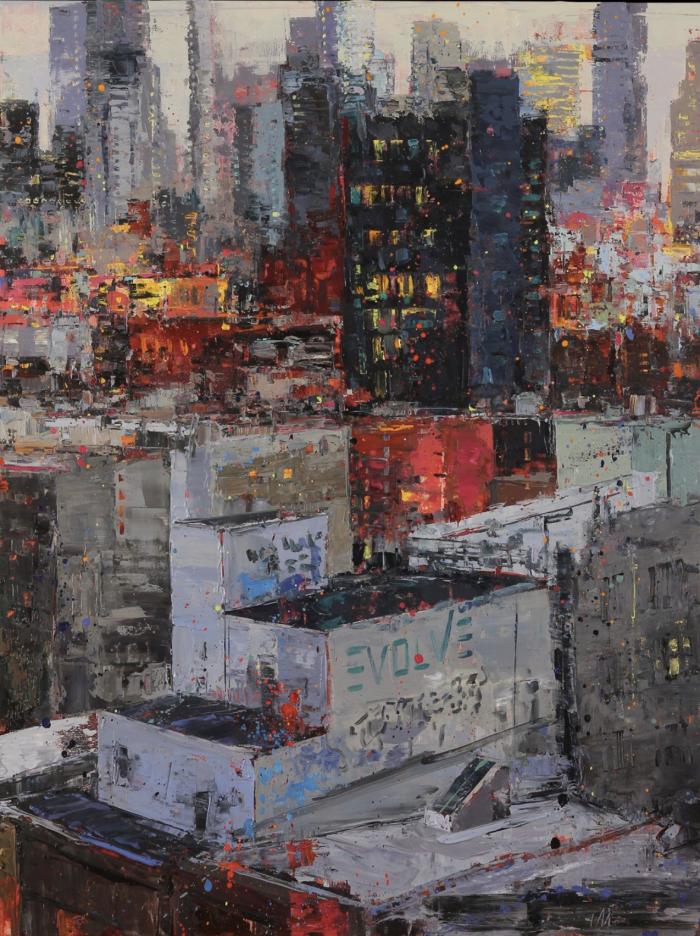 Artist Carolyn Meyer is inspired by her daily navigation through Bay Area traffic during commuting hours. She captures the energy of the city at specific times of day and night and transfers it in abstract detail to her canvas. She paints from photographs she has impulsively shot from her car window and recreates the streets of San Francisco, New York, Rome, Florence, and Venice. Her toothsome paint application reveals her commitment to the combination of traditional techniques with contemporary subject matter, not only captures these great Metropolises but holds them for ransom.
ArtHaus Gallery + Consulting
228 Townsend Street, San Francisco, CA 94107
p. 415-977-0223 annette@arthaus-sf.com
POP UP
ArtHaus @ CODE SALON