Virtue Labs /

July

29

,

2019
Hi, we're Virtue(R), the first hair care company (biotech company, really) to successfully and efficaciously infuse all-natural, human keratin protein in our products. It sounds science-y because it is.
This protein, Alpha Keratin 60ku(R), was discovered by Dr. Luke Burnett, a retired US Army Colonel working in regenerative medicine. It's almost identical to the keratin in our own hair, skin, and nails, so our bodies welcome it as our own. Alpha Keratin 60ku binds directly to areas of damage and fills them in, revealing hair that's shinier, stronger, and overall healthier. For the first time, hair can actually be repaired—even after the damage is already done.
Imagine: Summer hair formerly exposed to and unprotected from heat, sand, and humidity can be cared for––and styled––like never before. Dry, winter strands are hydrated back to health in an instant. This is hair repair at its finest. Every Virtue shampoo, conditioner, treatment, and styler is designed to restore hair back to its healthiest, happiest state. Plus, all of our products are safe for color-treated hair, cruelty free, gluten free, made in the USA, and contain no parabens, sulfates, phthalates, synthetic colors, and dyes.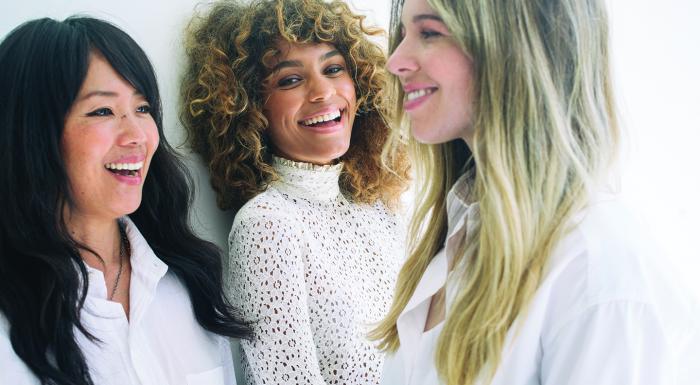 Beyond our reparative reputation, however, we've made quite the name for ourselves on the red carpet and beyond. (Because what is true glamour without self care for hair?) We're thrilled to work with a talented team of beauty makers, including our Creative Director Adir Abergel, stylist to the stars. Adir uses Virtue products to sculpt the styles of A-listers like Jennifer Garner, Charlize Theron, Kristen Stewart, and Sienna Miller.
Sienna Miller stunned on the red carpet recently looking like a modern-day Brigitte Bardot. With brushed blonde waves, it was a full-on '70s takeover created by Virtue Creative Director and celebrity hairstylist, Adir Abergel using Virtue products. He gave her a seventies-inspired middle part and soft waves à la Brigitte Bardot using UnFrizz Cream, which is perfect for polishing; Split End Serum, which seals and smoothes frayed ends; and Finale Shaping Spray for soft, touchable hold.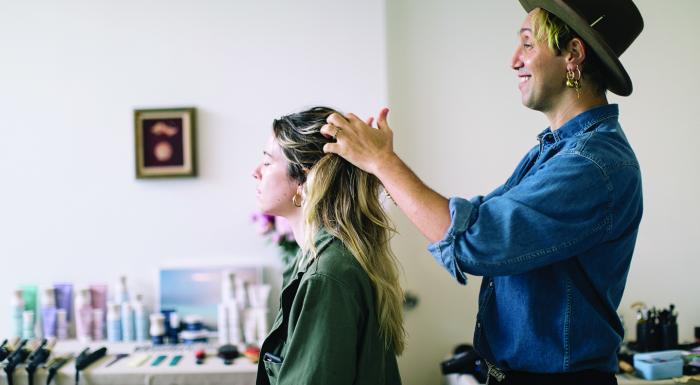 ABOUT CODE x Virtue:
CODE is one of the best salons San Francisco, specializing in women's haircuts, curly hair, and Asian textures. Virtue's connection to CODE runs deep, as leaders of both brands began their salon industry careers together in the early 90s, where they formed a love for all things hair and a love for one another. CODE salon has been actively involved with Virtue Labs since 2014 through product development and product testing as a salon partner. CODE SF was one of the first salons to become part of the Virtue family when they launched in 2017, was the first west coast salon to carry Virtue, and is one of the brand's top-performing salons. Today CODE owners Cheryl Snodgrass and Louise Frost lend their expertise to the Virtue Team, assisting Virtue as they continue to build their salon community.