You are here
THE CODE STORY
The universe has a way of uniting kindred spirits.
CODE salon co-founders, Cheryl Snodgrass and Louise Frost, are the unusual kind of souls that get high from generating transformative opportunities for others. Together, with the CODE crew, they have created a third space in San Francisco's SOMA district where shared commitments to authenticity and human-to- human connections empower people to embrace and celebrate their true selves.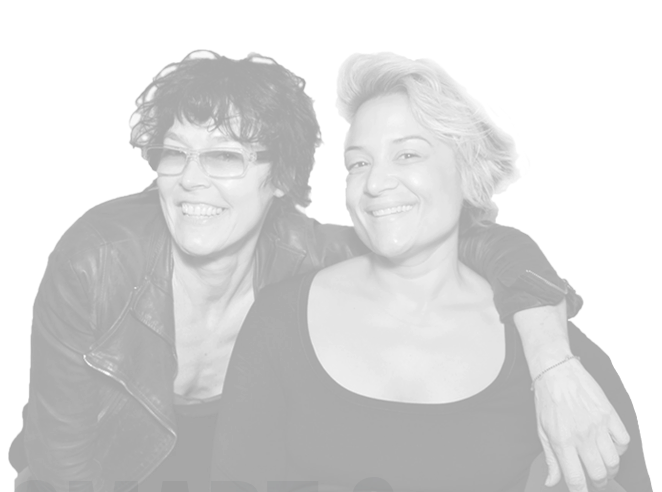 ​
ON CODENESS -
Cheryl Snodgrass, CODE founder
There is a vibration experienced at CODE that is felt and magnetic. It's a distinct pulsation that attracts the creative, the experimental, the open-minded, the compassionate and the rebellious.
Ask me to explain this gravitational pull and I'll tell you it exists because good things happen at CODE and, here, everybody is welcome. These are not just words for a billboard. This is our truth. While we excel at hair artistry, makeup and skin care at CODE, our real mission is transformation. We are bona fide champions of the authentic self. We support people seeking a path to a place where they feel comfortable in their own skin and in how they present themselves to the world.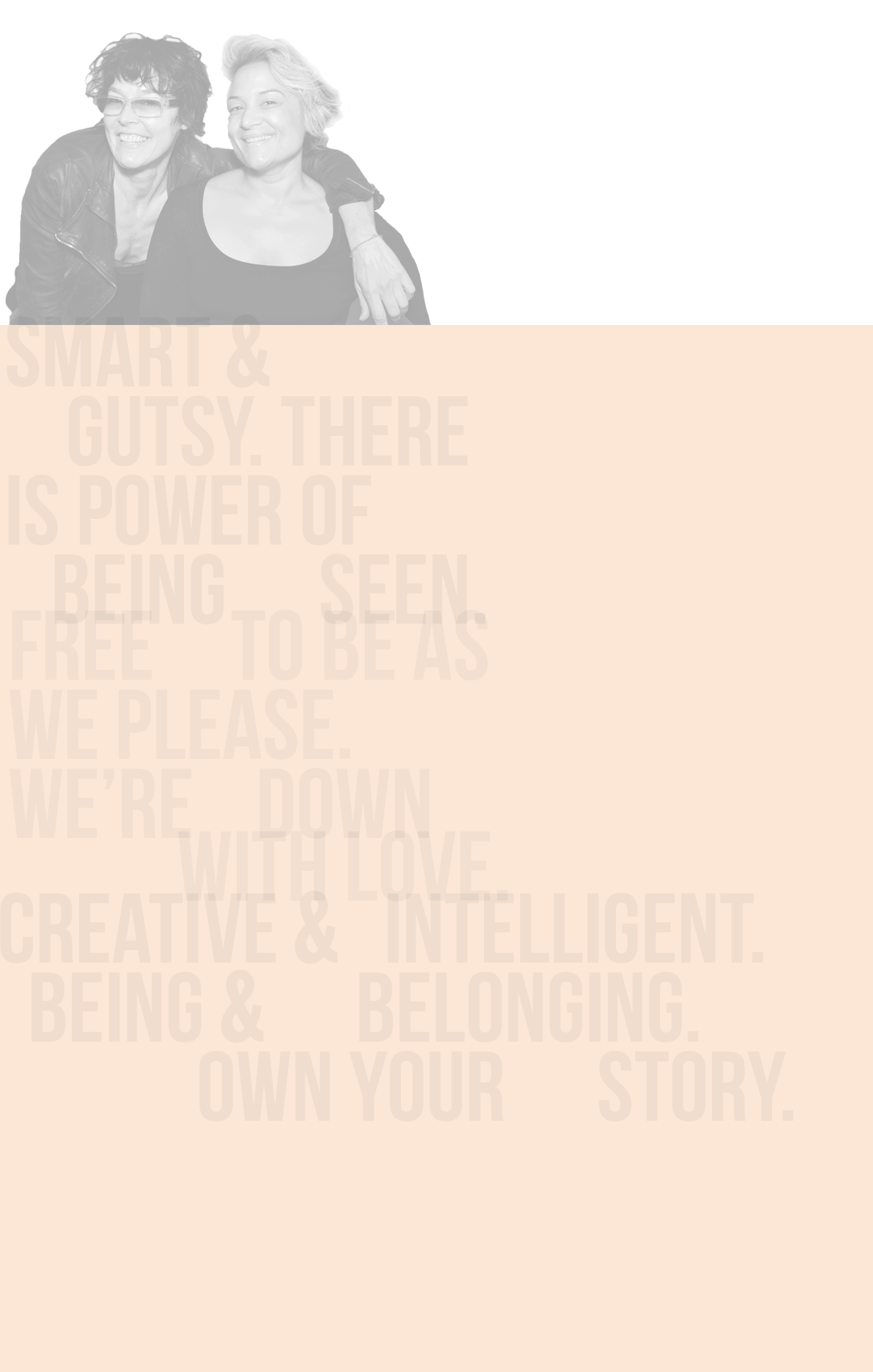 In 2010, I launched CODE with my business partner, Louise Frost who is also the salon's creative guru and technical director. We were both ready to build something new, different and our own after spending many years in a beauty + style industry that doesn't always support human diversity or imperfection. Today, we collaborate with a crew of talented people at CODE who share our belief that life is richer when we are true to who we are.
Daring & defiance are characteristics Louise and I share with CODE and with one another. Early in my career, I learned about 'rebelling for the good' from Aveda founder, Horst Rechelbacher. I began work for Aveda in the early-1990's and earned my stripes in the beauty + style industry while a member of Horst's trailblazing and earth-loving army. A true visionary, he was absolute in his quest to build a cosmetic company that generated eco-friendly products and practices on a global scale.The experience was one of those gift-giving, cool accidents that continues to impact my life and inform what I do.
For Louise, the road to CODE was built on intellect, creativity, Mid-western grit and a fire in the belly for new challenges. Raised in St. Cloud, MN, she first began defying conventions when she by-passed college for beauty school, a decision that terrified her parents. Today, she is still a risk-taker. Louise helps give shape to an open-minded culture at CODE that, in her words, "creates a safe space to work and an inspiring place to be; a place where people can hopefully be the best version of themselves."
We mix daring & defiance with integrity & honesty at CODE to create an environment where human connection is as valued as artistry, love is as abundant as luxury and compassion is commonplace as creativity. It's so great to walk through the salon and know that the things we say align with what we do. Our celebration of being human is real. It's in our team and our guests. It drives our growing community.
At CODE, we are persistent in our stubborn love of humanity. It's our way of embracing human diversity & imperfection and empowering one another to serve as conduits for what is beautiful about our guests' inner selves.
What is CODE? At it's core, CODE is love. And it seems to be contagious.